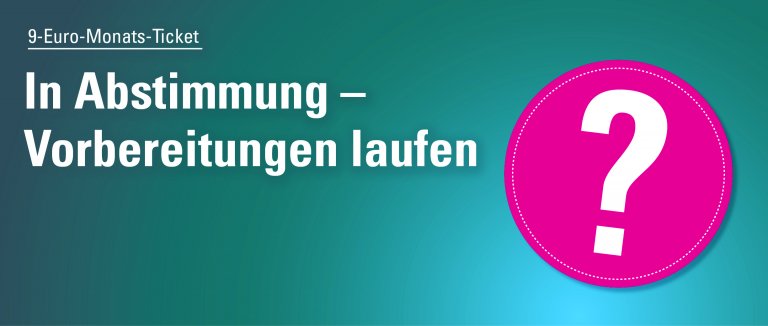 Dear Customers,
the German government has announced a relief package for citizens. This includes heavily discounted monthly tickets valid throughout Germany at a price of 9 euros per month. These tickets will be offered within a promotional period of three months.
It is important to us that all RVV passengers - especially our regular customers - benefit from the advantages of the 9-euro ticket.
Even though some details are still being discussed, we have already compiled the most frequently asked questions and answers. We will update and add to these FAQs on a regular basis.